Kombucha Brewers International is a non profit [501 (C) (6)] trade association of commercial kombucha brewers committed to protecting and promoting commercial kombucha brewers around the world. We are members, and you should be too!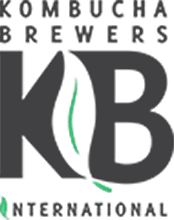 Cultured Analysis Analytic services and consulting for commercial kombucha brewers with an emphasis on alcohol analysis and production methods. These are essential services for any growing kombucha brewery.
Specialized consulting and education for the production of natural, fermented beverages and food, as well as the development and implementation of production lines for commercial brewers.
The go-to-source for small scale kombucha supplies, information and knowledge building. Not Just Kombucha! Kefir and jun tea resources as well.
"The Big Book of Kombucha" is considered the DIY Kombucha Brewers Bible.
Teatulia has a special emphasis on wholesale organic tea for brewing fermented kombucha. They are experienced and have a multiple-value bottom line.

Contact us if you are a member of KBI or work with Brewch and would like your company featured here as well.